First independent asset management company of the Maldives.
Consult for free no payment required.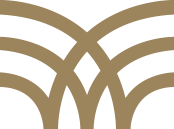 While our services are typically tailored to custom requirements, we classify our solutions as follows.
We offer customized investment policies serving as a roadmap with clear investment parameters that balances your need for safety and your desire for growth.

From concept to execution, we provide investment solutions, small and large. Refined methodology and strategic financial technologies help network and combine resources for maximum ROI.

From acquisition to liquidation, we offer asset and wealth management services to help families manage, grow and preserve wealth across generations. We dive deep to understand your family's unique financial circumstances and objectives to create a customized plan for your family.

State of the art analyses and frameworks minimize risk and ensure optimum performance of your wealth. Be it acres of property or a fleet of vessels, conveniently track your wealth with innovative tools and reporting.
We provide valuation services for businesses and assets. With the latest in analysis tools and processes, qualified experts measure and assure the value of assets. Ensure the accuracy of your valuations with data rich processes and deep industry knowledge.
Financing and Consultancy
Our expert teams are ready to consult your every organizational need. We consult on financial instruments and best practices to identify and acquire funding that best fit your operations. Services span across risk, marketing, operational, financial, legal, human resource and web consulting.
Level up your wealth with our well trusted instruments for risk and profit management.
We aspire to equip innovative businesses with the capital and expertise required to successfully build world class organizations that bring positive changes to the economy. With this in mind, we provide founders and businesses seeking growth with the necessary guidance and capital at pre-seed, seed and beyond.
Our rigorous framework for analyzing investments ensures that only businesses with the best chance of success get nominated. The businesses eligible for funding are rated by our investment committee consisting of experts from key areas such as investment management, accounting, marketing, technology, business development and industry experts.
The selected beneficiaries are provided with the support they require throughout the journey to grow their business. This ensures our ability to provide adequate return on investment for the investors backing these businesses.
If you have a business idea, and are passionate and driven, we would like to hear from you.
A brief introduction to Watercress Capital
The first licensed Investment Advisor of the Maldives, and the appointed investment advisor and representative for the Watercress Growth Fund, Miras provides investment advisory, conducts market analysis and fundamental analysis as a researcher.
With numerous years of experience in the finance sector, Miras is an ex-banker and a strong advocate and practitioner of Islamic Finance. He provides financial consultancy including equity valuation for private and public entities.
Leading the continuous enhancement of our policy frameworks and compliance standards, Shai assures organizational best practices and minimizes the risk factors for Watercress Capital and our clients.
Shai previously served as the Head of Risk and Compliance at the Maldivian Monetary Authority, and is the co-founder and CEO of Achievia Consultancy. She continues to consult private and public entities on risk, business development, compliance and strategic management.
With combined entrepreneurial experience in business development, project management, marketing and accounting, Sahaa oversees the operational process, business development and public relations of the organization.
With over a decade of consulting experience, Sahaa has contributed to the development and growth of several private sector organizations by leveraging a diversity of connections across industries to mobilize the right arrangement of resources.
We look forward to hear from you to discuss how we can help you.
Consult for free no payment required.